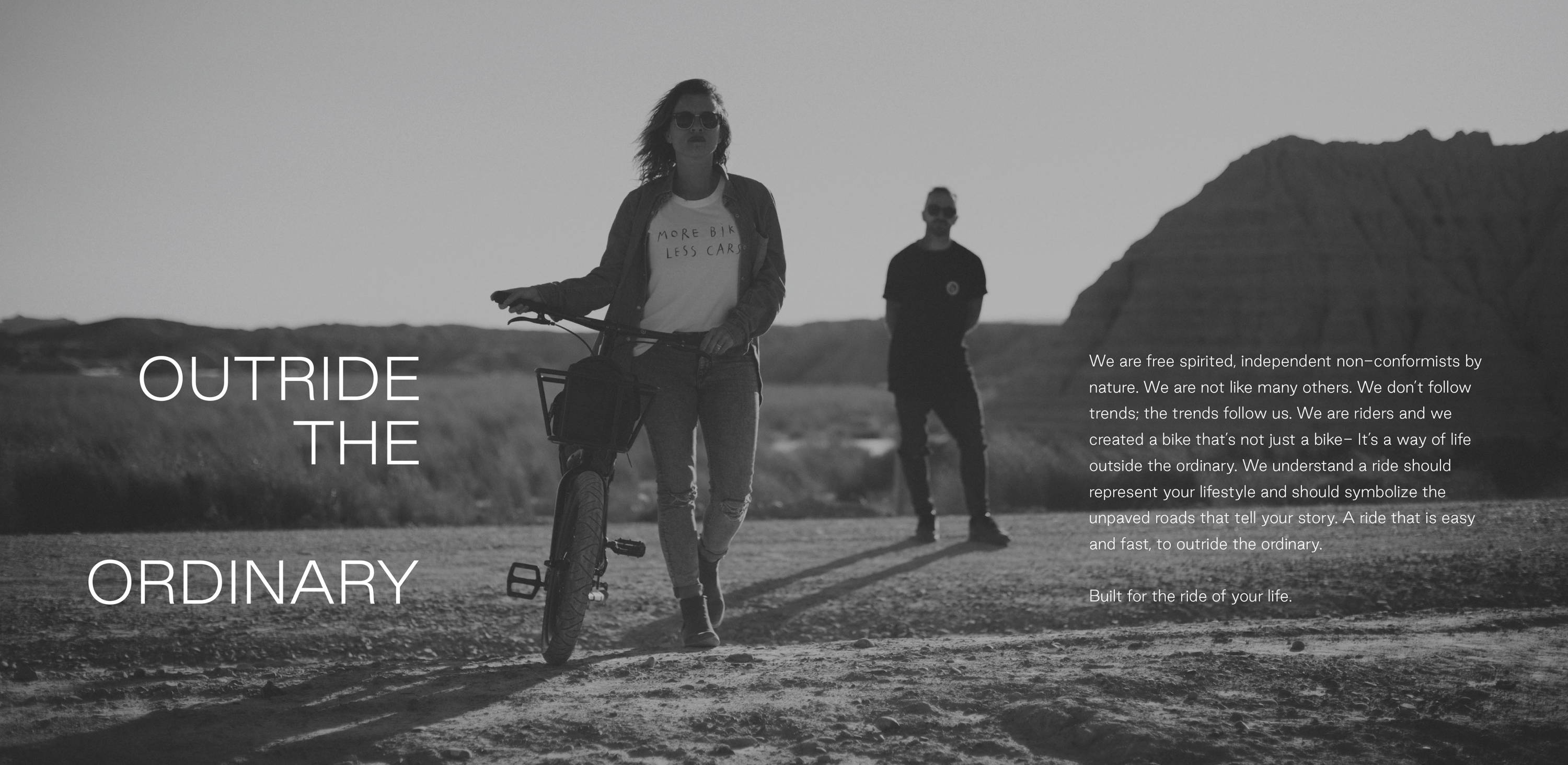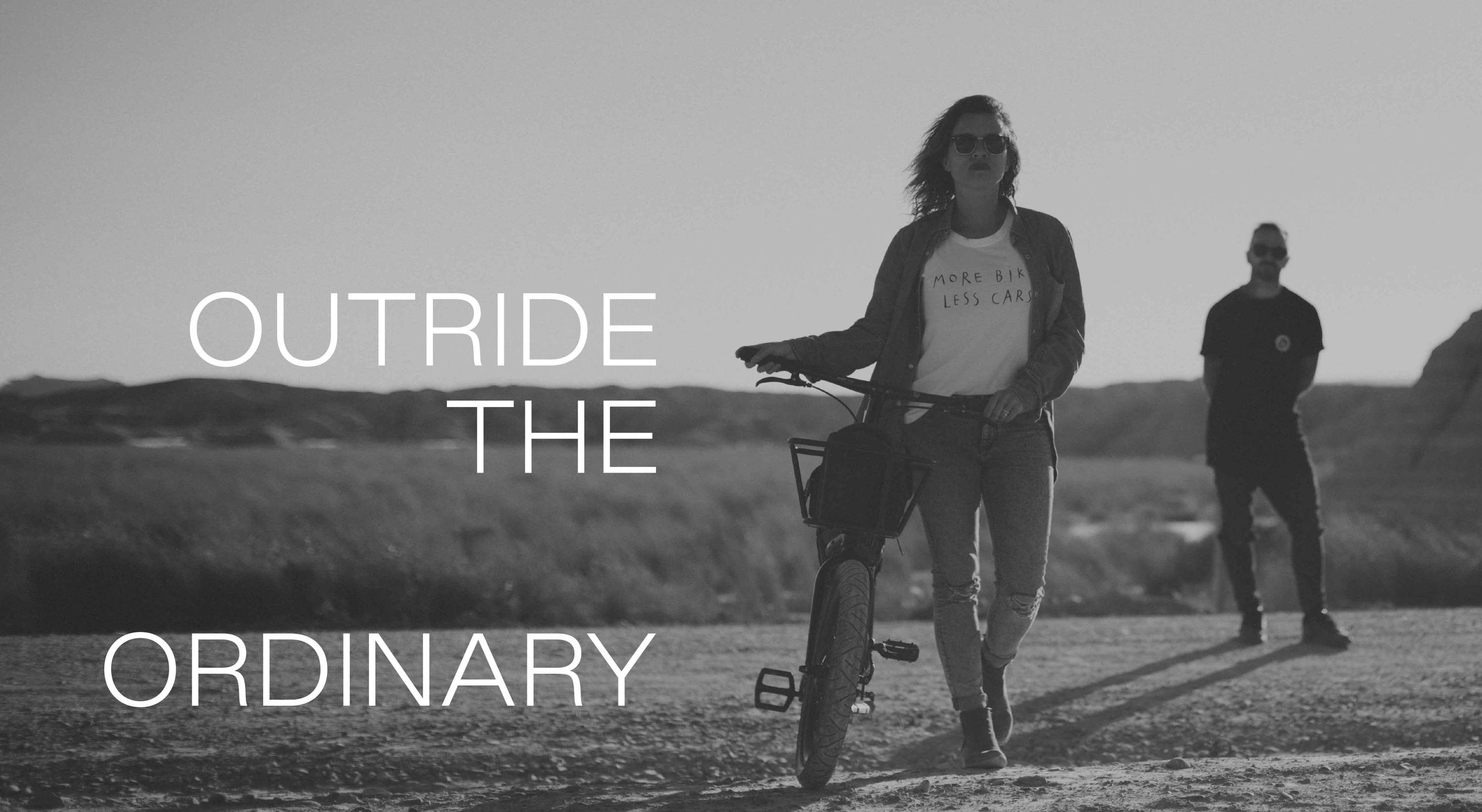 We are free spirited, independent non-conformists by nature. We are not like many others. We don't follow trends; the trends follow us. We are riders and we created a bike that's not just a bike- It's a way of life outside the ordinary. We understand a ride should represent your lifestyle and should symbolize the unpaved roads that tell your story. A ride that is easy and fast, with the ultimate goal to outride the ordinary.

Built for the ride of your life.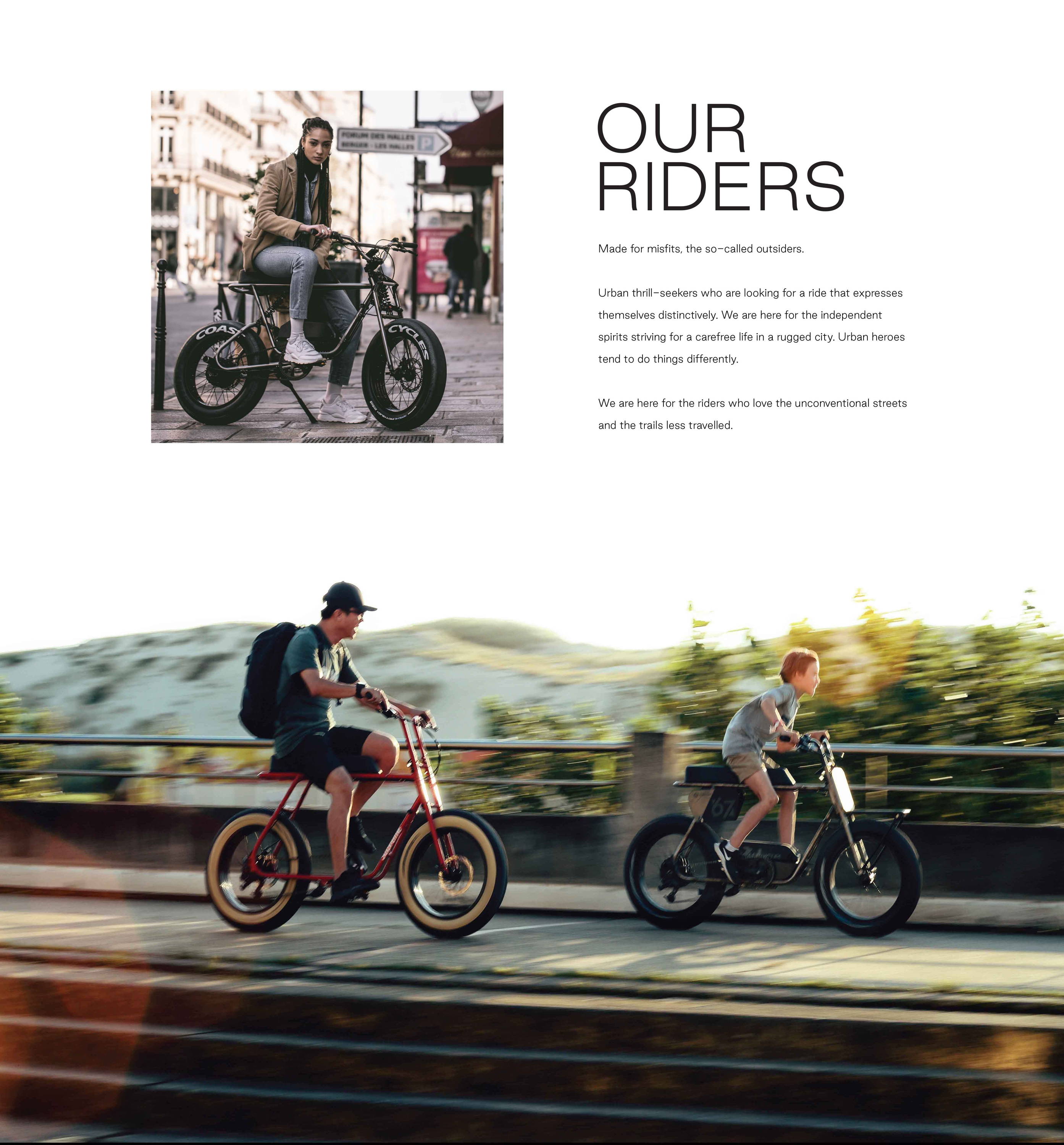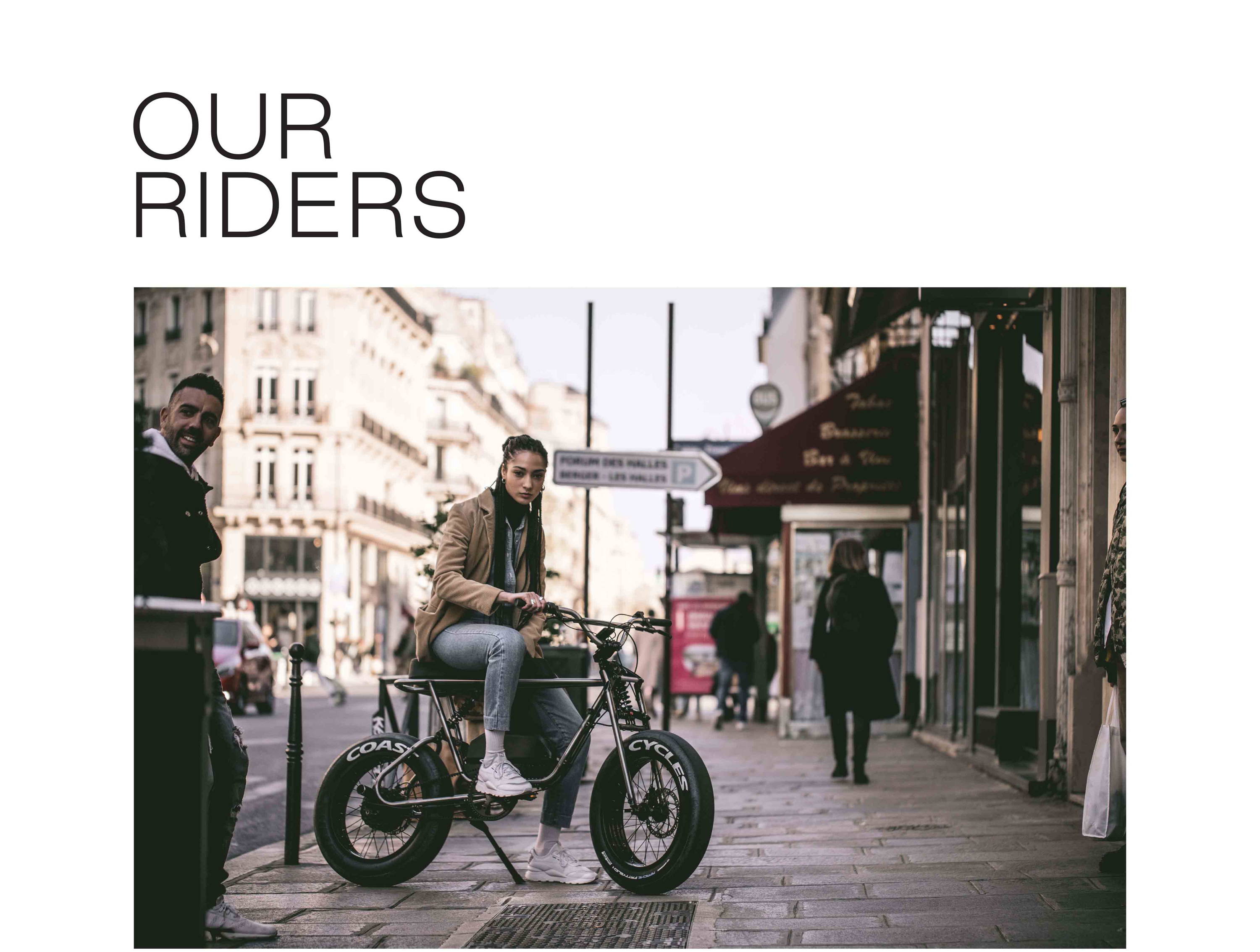 Made for misfits, the so-called outsiders.

Urban thrill-seekers who are looking for a ride that expresses themselves distinctively. We are here for the independent spirits striving for a carefree life in a rugged city. Urban heroes tend to do things differently.

We are here for the riders who love the unconventional streets and the trails less travelled.