Coast Cycles on 28th Feb 2021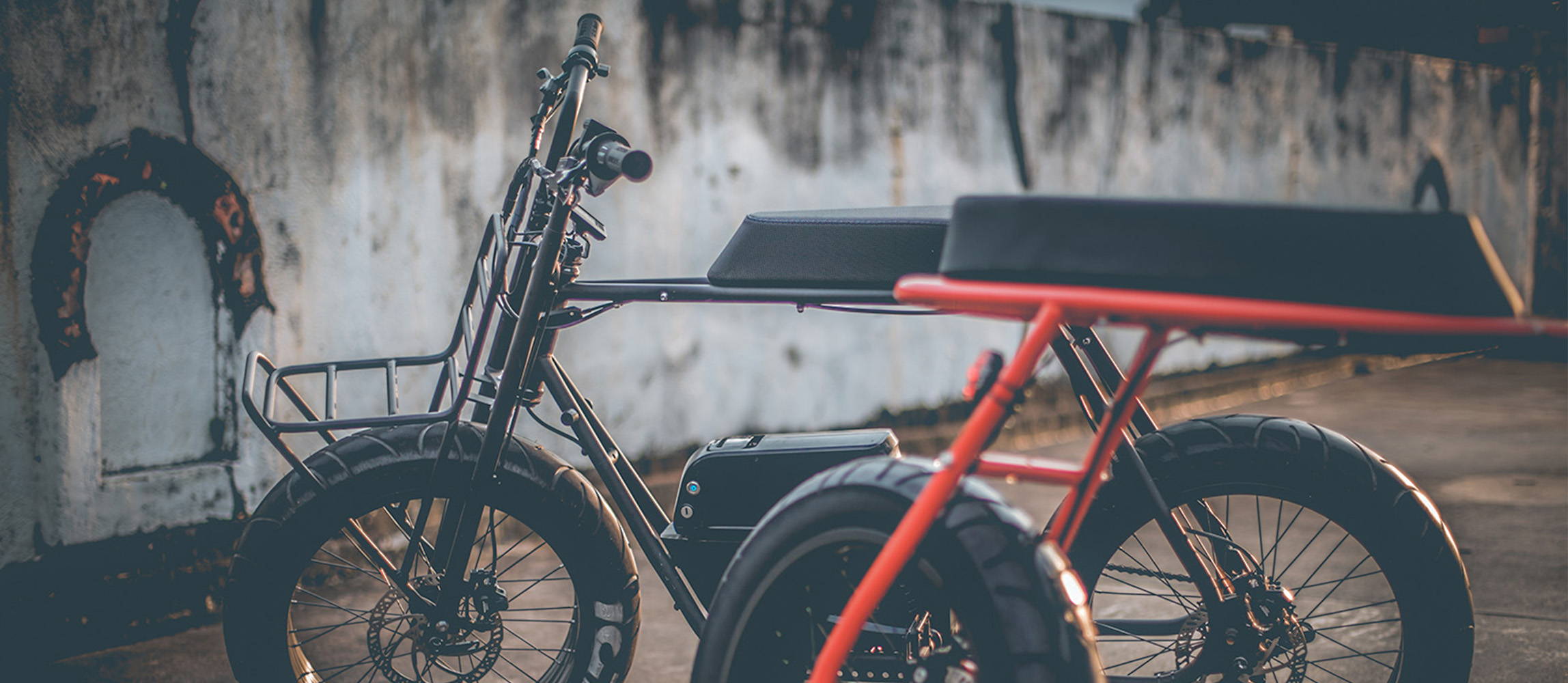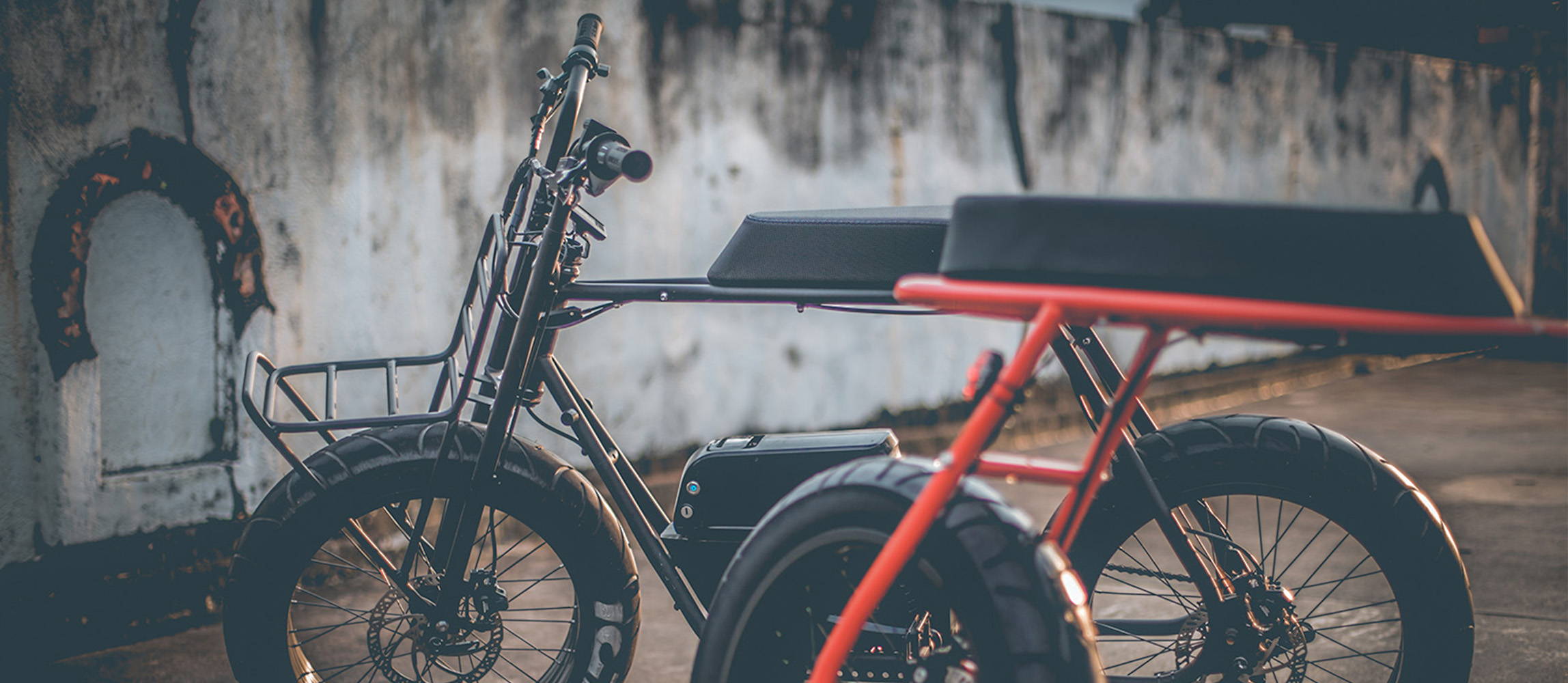 Author: Coast Cycles / Product / Published: Feb-28-2021
New pastures beckoned after we scratched our first itch with the Coastliner, our pioneer product offering. The Coastliner was created as a classic double-triangle urban bike, and like its namesake suggests, is fast, refined, and breezy, like a ride by the ocean. Emboldened by its moderate success, Jansen's thoughts now turned to the next.
You know that moment when you find a great word that would make a great name and a light bulb goes off in your head? It sends a buzz down your spine and it sparks a glint in your eye; and provides a deluge of ideas that seem to almost fall over themselves.
Enter the "Ruckus".
But let's back up a bit.
The roots of the Ruckus started at an interesting intersection of the bike market in the early 2010s. Fat bikes like Surly were growing popular and being used beyond their intended situations. Instead of beaches and snow, people were just using them everywhere, and fat bikes became a thing. They featured big oversized tyres for snow and sand, and yet they were also used on pavements, around parks and flat terrain. People seemed to like the reassurance they provided and a sense of go-anywhere imperiousness. Couple that development with the rise of electric drivetrains- the thing that was going to evolve the bicycle to a mode of transport that would nip at the heels of scooters, and even cars, in terms of capability and performance; and perhaps overcome one of the biggest short comings of traditional bikes; our occasional laziness at turning a crank!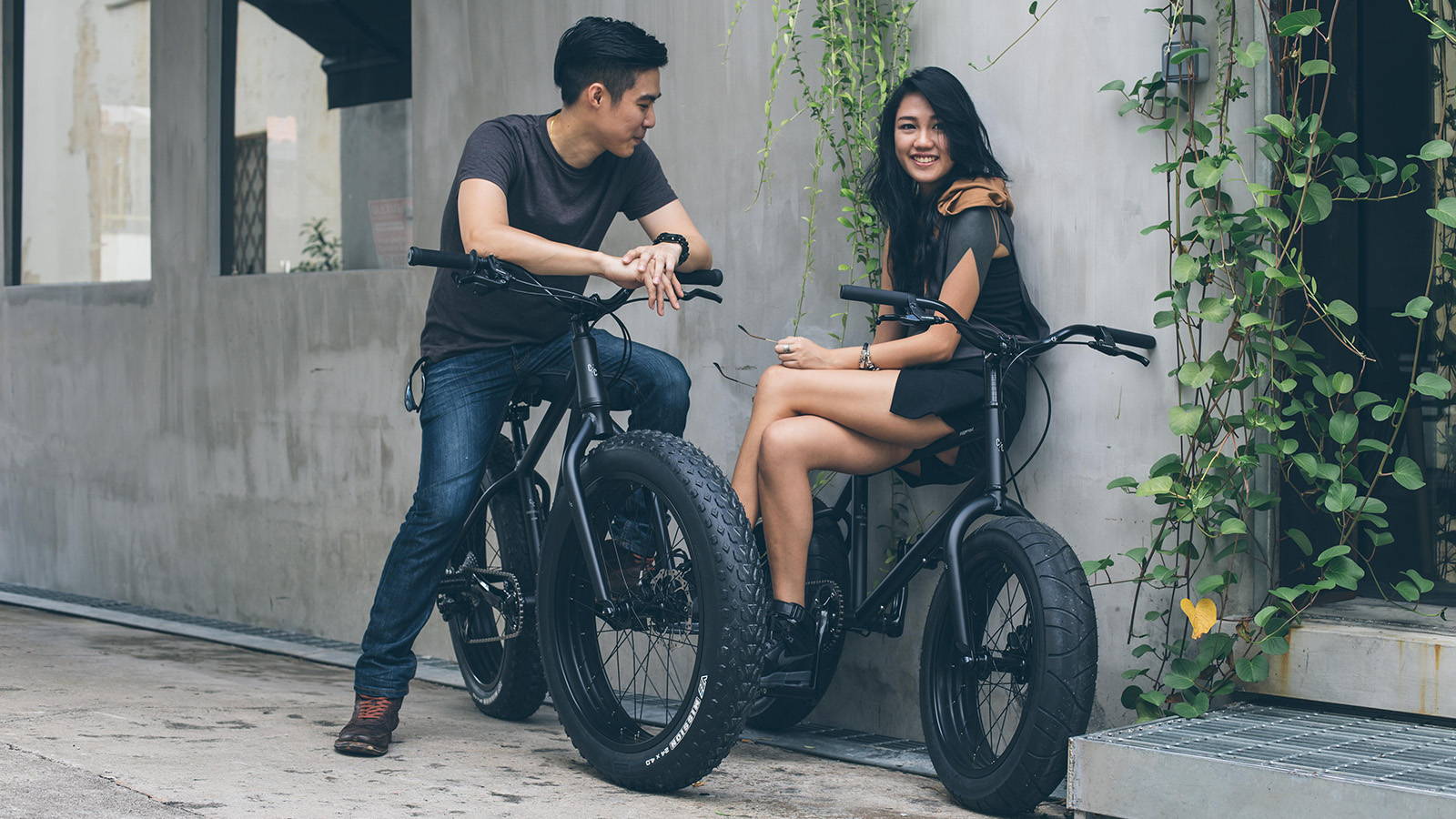 At about this point, Coast Cycles was already fiddling around with small fat tyred bikes- witness the Goliath and Juggernaut, and one day, while thumbing through the catalogue of his mind, Jansen recalled the mini bikes he had encountered on his travels, the ones that appeared around the late 60s in the US and seemed to lurk from time to time. They were striking because they were hatched from a utilitarian ethos of cheap transport and had an appealing brutal DIY spirit to them; you bought the bits and screwed it altogether.
This led to more fervent research. This was getting interesting. The original Mini bikes sat somewhere between fun and utility, but they have always seemed to satisfy the former and less of the latter as they always stayed that way- mini. But in terms of design flexibility and the ability to almost bolt anything within the frame, they made an interesting function driven platform for a modern bicycle… only if they were big enough.
What if?
Pens were whipped out and put to paper. The initial recipe was simple. Scale a Mini bike, cross it with the chunky tyre aesthetic of fat bikes and add a decent dose of the electric power to make it practical and usable in the day to day. Coast Cycle's Frankenstein's monster was born; an oversized baby bike that somehow blended both boldness and a sense of dependable friendliness that made it feel like it was on your side. It felt loud, boisterous, ready to take on the world, it felt like a Ruckus on two wheels.
The Coast Cycles team stood back and looked at the plans. This seemed like a good idea… no, this seemed like a great idea. But what about the rest of humanity? Would they like it? It was a risk, but one too intriguing to pass up.
The birth of the Ruckus | Stress test simulation
The timeline was intense - It was 2013 when the first design sketches were made and knocking on doors to look for a manufacturing partner ensued; we weren't just looking for any bicycle manufacturer, we were looking for a company with the courage to take on a project this non-standard and complex and endure the creative to and fro of the process and see it right to production.
Challenges? You bet. Our Taiwanese manufacturing partner thought the whole endeavour was a bit much. The bike was not a double-triangle frame and so there were tooling issues to overcome. We also had to learn how to create jigs to check tolerances, and it was not possible to get away from the fact that being largely bespoke, the bike simply cost more to make; oh, and it didn't fit down a usual bike production line because the Ruckus lacked a seat post. Sigh.
Onwards!
Interbike 2015 | Las Vegas
The Ruckus made its debut at Interbike in Las Vegas in late 2015, a short 18 months from inception, and it debuted to overwhelming intrigue. Let's be clear, when the Ruckus was introduced to the world, it was not a half functioning prototype looking to test market response; No, this bike, fresh form factor and all, was a fully functioning 10 speed E-bike ready for sale. We figured from day one that we could not afford to have been on the back-foot with the Ruckus; if this was a good idea, then we needed to render it a real and complete product, one people could sit on, or at least clearly envision their lives with. If not… well, at least we liked it!
Buzzraw | The Ultimate Fun Bike
Curiosity turned to global interest in 2016, propelled by broader media exposure on the tail of the prestigious design award from Taipei Cycle, and the rest of the Ruckus story, you could say, wrote itself- The Ruckus, came, planted its flag, and interestingly, spawned a whole slew of imitators in the months to come.
But there was one last niggling issue that remained at the back of the team's collective heads. As much as the name "Ruckus" evoked all the right feelings and described a lucid starting point for the bike; it was also the name of a cult Honda scooter we loved, and the team didn't really want to have to deal with lawyers a-knocking; so there was still one last thing on the list of to-dos, and it needed to be sorted fast.
Buzzraw Classic | Electric and Pedal variants
We cracked our heads for an alternative name that evoked the same qualities of a "ruckus", but in a more abstract way, something that sounded mischievous, that you could taste in your teeth but felt entirely fresh; something a little electric, a little shocking and something that rolled off the tongue… and after much chin stroking, the Ruckus had a new name, and was officially presented to the world as… The Buzzraw!*
*And is now known as the Buzzraw Classic.
---